Club fitting shown to be overrated at Hayling as Bush keeps out of the Gorse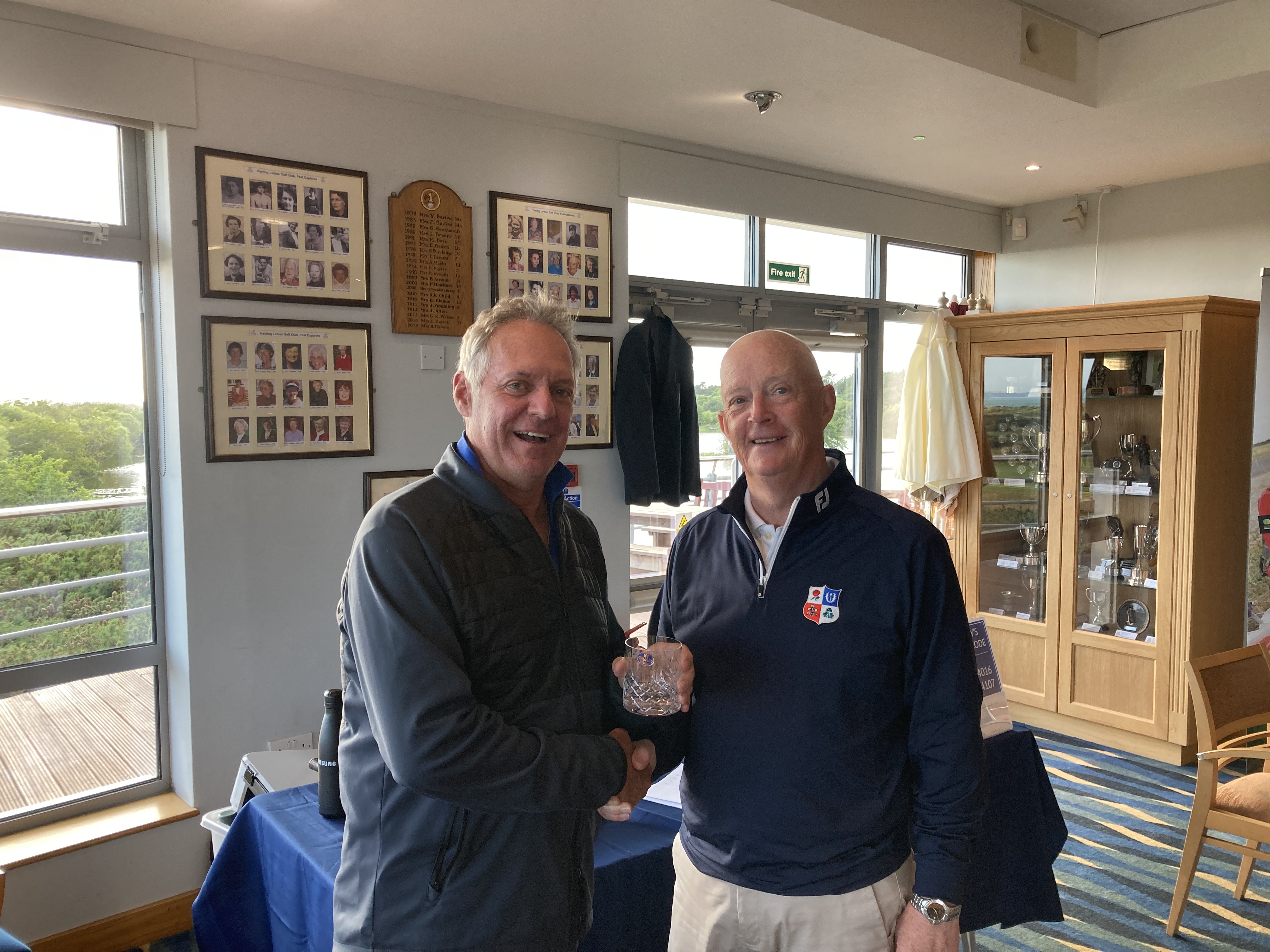 At a wonderfully conditioned Hayling Golf course we enjoyed excellent hospitality both on the course and in the clubhouse. In between light showers we had views of the Spinnaker Tower, the Isle of White and an enormous assorted of boats, tankers, kite surfers and Horse Sand Fort and others. We also suffered biblical showers when you could see nothing.
James Bush (The Wisley) 76+74 won his first event and the Gold Medal and 250 pts in the Order of Merit pipping George Wilson(Calcot Park) 73+77 on the back 18.In 3rd place in spite of a tyre blowout and being delivered to the course by his daughter was Malcolm Cawte (Selsey GC) 79+73 pipping Richard Punyer (Littlestone GC) 75+77 again on the back 18. In the S/Snrs Mark Singfield (Littlestone GC) 75+82 beat Keith Morris (Camberley Heath GC) 71(Borrowed clubs)+86(Own clubs) on the back 18 and David Pattrick (Royal Norwich GC) won the Masters prize with 76+84.The handicap prize went to a delighted Michael Kirilloff (Worplesdon GC) nett 70+73. As you know the PCC takes some moving but such was the brutality of the rain on day 2 along with a consistent 3 club wind the PCC went up 3!!. Thankyou to Hayling GC for a great Golf Course and a wonderful vantage point which I for one enjoyed both days.
We now look forward to Frilford Heath but also send best wishes with the 16 players who have qualified to represent the UKSGA at Padua Italy in the European Championships in the Super Seniors 65+ and Masters 75+ categories against the other 23 Countries of ESGA. Good Luck to you all.